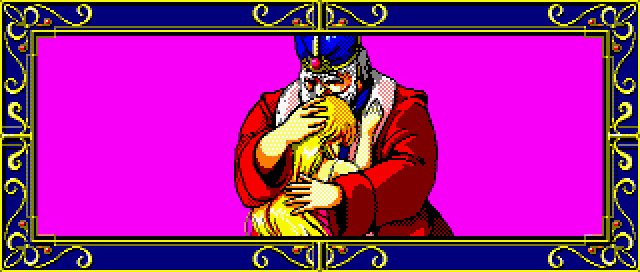 "Father!"
"My darling Felicia! How I've longed to hold you in my arms and hear your sweet voice!"
Outside, the land cursed by the evil magic of Jashiin began to resume its original lushness.
The dreadful power of Jashiin was washed from the earth, and the land of Zeliard was peaceful once more.