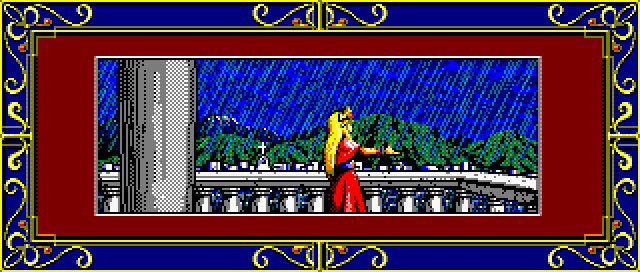 Once, long ago, a terrible storm came to the land of Zeliard.
Dark clouds filled the sky; lightning flashed and thunder crashed.
Day after day, rain poured from the heavens as if in lament.
On the seventh day of rain, a beautiful young girl stood on her balcony watching this dark, sad rain.
The girl was Princess Felicia la Felishika. She was the only daughter of King Felishika, and the light of his life.
Her smiles were like sunshine, her voice as beautiful as that of an angel. She was adored by the people of the kingdom.
"What a dreadful storm! Will it never end?"
Just as the princess spoke these words, the raindrops turned to grains of sand which covered the ground below her.