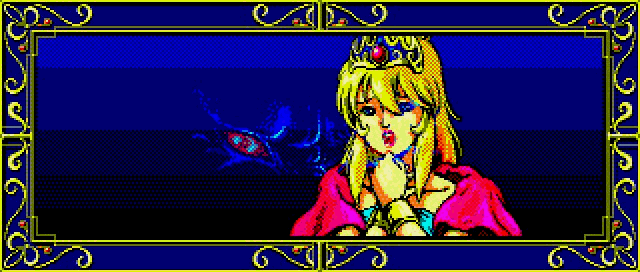 "I am Jashiin, the Emperor of Chaos. The descendants of those who imprisoned me under the earth shall know that my wrath has smoldered for two thousand years!"

"Beautiful Princess Felicia, you will make a lovely and terrifying symbol of my awakening. Your father will not make the mistakes of his ancestors!"

As the words of the demon resounded over the land, Princess Felicia was turned to stone.