Zeliard:
The Story
Downloads
About the Game

Friends
Items
Towns
Enemies
Boss
Walkthrough
Maps
Translations
Game Internals
Fun with Bugs
Story's End
Leave a Message
Community Projects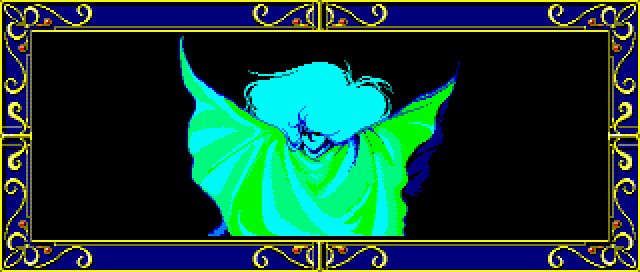 As the King grieved, an apparition appeared before him.
"I am the Guardian Spirit of the Holy Land of Zeliard. The demon Jashiin has been resurrected, and indeed his evil magic will plunge this world into the Age of Darkness once again."
"Heed my words, King Felishika: There is but one way to stop this demon. A brave warrior must venture into the labyrinths and recover the nine Holy Crystals, the Tears of Esmesanti."
"Many terrible creatures dwell within the labyrinths, all of them Jashiin's minions. No mortal man could defeat these deadly beasts and wrest the crystals from them."
"However, there is one with the power to oppose Jashiin.The man who is destined to fight him will soon arrive in your kingdom."
"This man is the only being strong enough to banish Jashiin forever."
"You must await the arrival of this brave and noble knight, and tell him everything. Only with his help can you hope to restore this land to its former beauty, and free your daughter from her terrible curse."