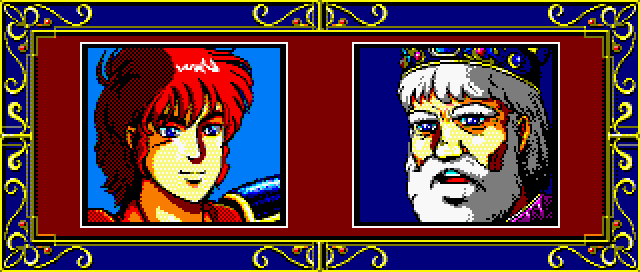 "Duke Garland! You must be the man of destiny of whom the Spirit spoke.
"I beg of you to destroy the demon Jashiin who has cursed my kingdom and turned my beloved daughter to stone."
Duke Garland knelt before the King.
"Your Majesty, I have followed the light of the Spirit to this place."
"I know not of this demon, nor what powers he may possess, but if there is none else who can defeat him, then I will dedicate my life to this task."
"For the first time since the sandstorm began, you have brought hope into my heart, Duke Garland. May God go with you on your quest."