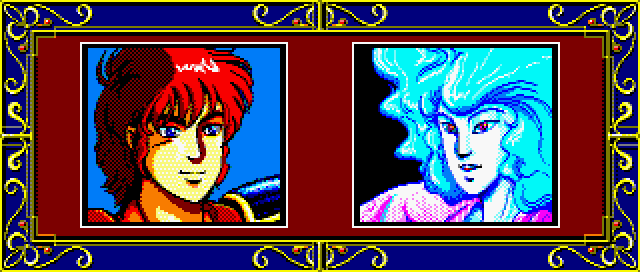 "You fought bravely to accomplish this quest. But this was only the beginning. Your next mission awaits you in a new land."
"My next mission?"
"There are many who have need of your special talents. Follow me and I will show you the way. We must depart quickly."
There was no time to rest, and no time to stay in this peaceful land.
"Must you leave so soon, Duke Garland? I was hoping..."
"Princess Felicia, I must bid you farewell. Morning is coming soon, and I will miss the light of Spirit unless I start before the dawn."
The Duke answered quickly, as if to head off the next words of Princess Felicia.